WECO Version 8.0 has been released and our customers have access to new enhancements and features. WECO Version 8.0 comes with a long list of functionality enhancements. Some of these enhancements include an updated user interface, more robust analytics, external CMS integration, and integration with S/4 HANA. Contact us now to learn more about the benefits of upgrading to WECO 8.0.
External CMS Integration:
Improved CMS integration for external CMS Systems. You now have the option of using a 3rd party CMS while utilizing the real time integration to SAP that WECO enables.

Reporting:
With our new reporting dashboard, get an overview of items like orders, revenue, web-shop activities and more. Seamlessly integrate with google analytics and other 3rd party reporting applications.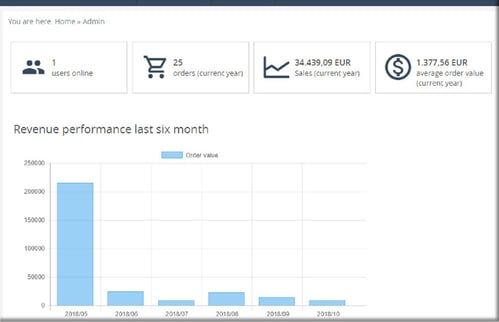 S4 HANA Support:
The SAP Integration and Certification Center (SAP ICC) has certified that the WECO E-Commerce version 8.0 integrates with SAP S/4 HANA using standard integration technologies.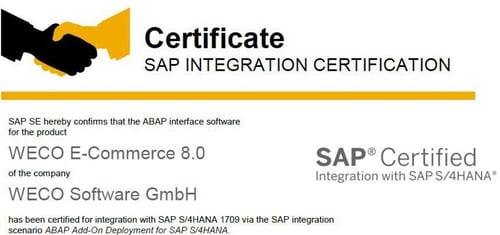 User Interface:
New state-of-the-art templates for B2B and B2C, focusing on customer experience where illustrations take center stage. Animations, typography and parallax scrolling are some of the features added in WECO 8.0.
Some of the other key features of WECO Version 8.0:
New webshop templates
Integrated Content Management System
Advanced dashboards
SAP UI5 integration
S/4HANA support
RESTful Web Services
Multi-level variant configuration
Integration of dealers via dealer portal
Coupon processing
Product reviews
Integration of new payment service providers
and much more
If you are interested in learning more about WECO 8.0 or want to schedule a demo please feel free to contact us.