There was a time when providing laptop access to employees represented the ultimate advancement in worker mobility outside of the office. Today, it's about giving employees those same abilities from a phone or other mobile device. Companies who invested heavily in implementing SAP ECC may be wondering how they can manage to keep up with the needs of their workforce when it comes to providing that added mobility.
Why You Can't Afford to Wait
Most businesses chose the ECC version of SAP because it could be configured to match the unique needs of individual companies. They weren't forced to go with a cookie-cutter approach and were willing to finance a customized solution. The idea of configuring FI or SD components for mobile devices may not have been in scope during the initial launch.

Constraints on Your Workforce
When you work in jobs requiring you to be out in the field regularly, mobility becomes essential to do your job efficiently. Salespeople need a way to quickly update company systems about available inventory based on a sale they've just closed so that it displays back to customers viewing a company's stock on hand.
Service technicians out in the field might want to communicate the time it's going to take to implement a fix so those affected can know when the repairs will be completed. Customers might also want to send inquiries and get a fast response instead of being forced to wait for a callback.
Your workers might not have a laptop on hand in every situation, but they'll likely have a mobile device. Wouldn't it be better to configure your SAP implementation to work on whatever they're currently accessing? Why force them to wait until they can get to a computer and log their updates? What if the delay ends up affecting customers negatively? That could lead to poor customer service ratings and frustration among your workers and clients.
What May Be Stopping You
The idea of making changes to a legacy SAP implementation can bring about resistance within the company. What happens if something goes wrong and no can access the SAP system because of a bad update? The idea of adapting some of the complex GUIs components contained in many SAP interfaces can seem daunting and even impossible.
Make Your SAP Implementation Mobile
CNBS can leverage your current SAP platform into a solution adaptable to screens of all sizes. You can leave things there or have us build you out custom mobile solutions reliant on your current data resources. If you want a combination of the two, we can deliver that for you as well.

The CNBS Advantage
We have years of experience helping companies adapt their SAP solution to a mobile world. CNBS takes the time to understand the unique challenges of your business. Our team of engineers has seen every manner of ERP adaptation and can adapt the most complex interfaces for mobile use.
CNBS won't force you into adopting anything not suited to your company culture. That helps us eliminate the worries others in your organization might have about moving forward with progress.
Imagine being able to provide real-time updates and feedback to your customers. We can deliver the answer to your mobility issues in a matter of weeks. Your workforce will appreciate the convenience of updating core systems from even their smallest device.
How Mobility Improves Customer Service
Your salespeople can have access to real-time updates on inventory and other information needed to answer customer questions. Customers could send inquiries through a mobile app, allowing for an immediate response from any device. Technicians can post updates about their progress on a repair, meaning customers can track them on their phone without having to repeatedly contact the call center for an answer.
Other Mobility Benefits
Streamlined information updates
Real-time data showing when new stock may need ordering
Ability to handle customer inquiries immediately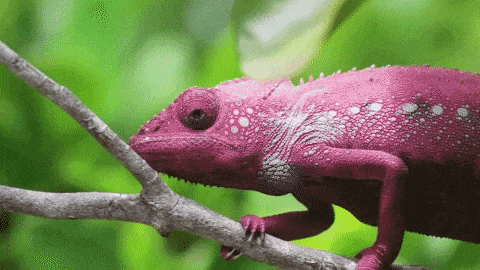 Easy Adaptability
CNBS mobile SAP solutions respond seamlessly, with no lags due to data syncing issues. Your implementation can look and feel anyway you choose. That's because our team takes the time to learn what your business is about and provides you with options capable of satisfying your varied business needs. Your technicians can have a solution which looks one way, while your salesforce can have something with a completely different feel.
Staying ahead in today's business world means being willing to adapt to the changes inherent in the current digital environment. Don't let competitors gain an edge due to hesitation on your company's part about mobilizing your ERP environment.
Go SAP Mobile Today
Find out more about how CNBS can enable your current SAP environment for mobility. Call us at (877) 897-5100 or set up a demo using our online form.
We look forward to helping you embrace newfound flexibility and convenience for your workers.