This year's SAPPHIRE NOW was the 30th anniversary of the conference. As SAP CEO Bill McDermott explained, "it was fitting as 30,000 guests attended the conference in Orlando this year." While many topics were discussed throughout the week, these are the top 10 subjects and themes for which every business running SAP should pay close attention.

1. SAP Qualtrics
Late last year SAP acquired Qualtrics for $8 billion in what was the largest VC-backed acquisition globally and the second largest acquisition in SAP's history. Qualtrics will allow SAP to Optimize Experience Management (XM) through their EmployeeXM, BrandXM, CustomerXM, and ProductXM.
2. Experience Data (X Data)
 The Qualtrics acquisition will finally allow SAP to fully utilize Experience Data (Xdata) in addition to SAP's existing Operational Data (OData). Organizations wanting to thrive in the future will be those centered around user experience optimization - the growth engine of all sustainable companies. SAP's use of Experience Management (XM) is a commitment, whereby they hope to close the 'experience gap' (currently $1.6 trillion in loss) faced by companies whose leadership believes they're delivering the best experience to their customers when in reality those customers disagree.

3. SAP and Apple Partnership Expands
Apple CEO Tim Cook joined McDermott on stage to talk about the expanded partnership between SAP and Apple. CORE ML, Apple's on-device machine learning technology, will be available for the first time as part of the SAP Cloud Platform SDK for iOS. Machine learning models will automatically download to the iPhone and iPad to enable apps to run offline, and dynamically update while connected to SAP Cloud Platform. SAP expanded its native iOS experience across its broader applications portfolio, starting with SAP Ariba. SAP also announced it will expand its app offerings to the Mac. Cook explained how retailers could use machine learning and augmented reality (AR) to speed up in-store inventory management and streamline product maintenance in the manufacturing industry.
4. Intelligent Robotic Process Automation
SapphireNow was the event where SAP launched Intelligent Robotic Process Automation with the help of the newly acquired RPA specialist, Contextor. Intelligent RPA, or IRPA for short, allows users to automate business processes. By delegating routine tasks to bots, businesses can focus on creating innovative solutions to their most complex problems. As of today, there are already more than 100 Contextor customers and more than 100,000 bots deployed by Contextor. By 2020, the average person will have more conversations with bots than with their spouse.
5. SAP Data Intelligence
SAP Data Intelligence breaks down Silos. It does this by maximizing value and transforming data into critical business insights. With the inclusion of all SAP Data Hub capabilities in the cloud, it combines IoT data streams, creates data warehouses, and allows for agile development in the intelligent enterprise.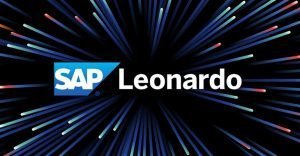 6. SAP Leonardo IoT
This integrated suite enables interactions between devices and cloud applications, provides remote data collection and analysis and integrates with third-party systems. This game changer allows businesses to transform with open innovation while keeping a clean core. Today, 77% of the world's business transactions touch SAP. Leonardo can crunch 34.4 Terabytes of data per hour, which facilitates operational excellence through robotic process automation, predictive analytics, 100% real-time visibility, and even has the ability to create same day supply chain solutions.
7. SAP C/4 HANA Foundation
SAP announced SAP C/4HANA Foundation. This is an orchestration layer that enables administrators and developers to use enterprise applications and extensions from SAP. It includes observation and application management tools to profoundly understand the customers' businesses and offer individually customized products and services.
8. Bringing X and O Data Together: XO
Experience data (X-data) focuses on obtaining and tapping the value of outside - in customer; employee; product; and brand feedback. Combining Qualtrics' experience data and insights with unparalleled operational data (O-data) from SAP, software will enable customers to manage supply chains, networks, employees and core processes better. Together, SAP and Qualtrics will deliver a unique end-to-end experience and operational management system to power the economy. Bill explained that "by pairing Operational Data, or O Data, with X Data, you get true personalization at mass scale so you can bridge the experience gap."
9. Project "Embrace"
SAP announced project "Embrace," at SAPPHIRENOW. It's a collaboration program with Microsoft Azure, Amazon Web Services (AWS) and Google Cloud, as well as global strategic service partners (GSSPs). "Embrace" puts the customer's move to SAP S/4HANA in the cloud in the language and context of their primary industry. It does this by recommending the platform, software, services and infrastructure from SAP, their preferred "hyperscaler", and preferred service partner. 'Embrace' allows customers to transition away from operating their own data centers, reduce their costs, make system maintenance easier, and facilitate rapid innovation without barriers.
10. SAP HANA Cloud Services and Data Warehouse Cloud
Historically, when rapidly and accurately deploying new analytics ideas into a data warehouse, most analysts would first need to have the IT department acquire new hardware and software. Next, you would need a modeling expert on staff to consume the data. Finally, determining the actual data sources to populate the data warehouse would be another waiting game for your IT team to digest. SAP Data Warehouse Cloud removes nearly all of these traditional roadblocks with pre-built templates and models for business problems. It offers easily accessible and trusted data and analytics, and incredibly easy up and down scalability so you only pay for what you use.
SAPPHIRE NOW 2019 was a huge success, we hope our list will allow those who missed the event to get a glimpse at the future of SAP. As SAP CEO Bill McDermott said in his closing remarks " You are leaders of business, and SAP's purpose is to help you embrace this great potential. This is a once-in-a-generation opportunity. We're inspired by the responsibility we have to those of you who choose our brand, and the next generation who represent the bold and bright future of a diverse and inclusive future. We will win." Watch the highlights of his keynote below:
[embed]https://www.youtube.com/watch?v=ND-6QBpDjHk[/embed]