Understanding the challenges of B2B eCommerce
While similar to their B2C counterparts, B2B eCommerce platforms have the unique challenge of simplifying the complex B2B ordering process between buyer and seller. To illustrate the difference, let's look at an example of companies like Apple or Google trying to purchase furniture for their office from an online furniture retailer. Each purchase usually starts by visiting the retailer's website and filling a shopping cart with the desired office furniture. This is straightforward when ordering from Amazon, but in B2B scenarios, each product could have multiple variants that must be configured properly before being added to the shopping cart. The price of an office chair varies widely based on fabric, type of armrests, quality of the casters, etc. The chair configurations and pricing, typically exist in SAP as a 'variant configuration' and must be presented properly on the eCommerce website.
With the shopping cart set including the final price for each item, rather than checking out, in B2B scenario the cart often needs to be first transferred to the purchaser's ERP system to create a Purchase Order (PO). When the PO is approved, which can take days, the buyer has to go back to the retailer's website and recreate the same cart. Once the shopping cart is re-created, shipping must be calculated. This can get quite complicated for B2B purchases as some items may be only partially available. In many cases, shipping has to be done via specialty shipper and potentially delivered to multiple Ship-To locations specified by the buyer.
The next challenge: the payment. In B2B, orders can be paid using many methods: credit card, e-check, bill-to-account, and even by applying a credit from a previous transaction. In addition, there may be some special discounts or coupons used during the payment process. Once the order is finally placed, buyers usually want access to the complete document trail associated with their order. This includes inquiries, quotations, deliveries, and invoices - directly from SAP. Now imagine that orders for "pre-approved" furniture have to be repeated a few times each year, and it's easy to see the effort and time it takes from both buyer and seller, all while keeping the interactions synchronized with their respective ERP systems.
For large enterprises, the purchase process just described can be simplified by using automated procurement solutions like ARIBA. But for a mid-size enterprise business, ARIBA is often too expensive and complicated, especially if re-orders from the same customers occur infrequently, and require lengthy coordination to implement.
For those mid-size companies, it's usually the B2B eCommerce platform that is tasked to automate and simplify the ordering process between the buyer and seller's SAP system. These days buyers have multiple options from many competing retailers. Often the retailer providing the best overall customer experience is the one that gets the business.

Planning for B2B eCommerce
Each company has a set of specific requirements and processes for selling their products. When researching alternative eCommerce solutions for SAP, these specific requirements are usually the prime focus of negotiations. Over the years, our observation has been that there are several 'hidden' costs that could have a substantial impact on the success of the project:
How does an eCommerce site fit in the company's overall web presence? Larger businesses usually rely on a separate CMS system as their main customer-facing web site, and the eCommerce platform is a new web property that is customized to fit into the overall corporate brand. For smaller companies, the eCommerce solution must serve a dual role: both as an eCommerce platform; and a customer facing web site. In this case, the chosen solution needs to support at least some Content Management functionality and customization to enable the marketing department to adjust the public messaging without requiring the involvement of IT.
Who is responsible to control and support the eCommerce solution – Marketing? Sales? IT? Based on the availability of internal resources there is usually a tradeoff between increased visual richness and flexibility that Marketing departments want (at the expense of using more resources to support it), or the eCommerce solution can be supported with limited resources (usually those already supporting your SAP system) at the expense of somewhat limited visual presentation. The right choice depends on your situation, but if not considered properly, it can become inconvenient and costly in the long term.
What is the budget for deployment and customization of the eCommerce solution? License costs are usually known upfront and don't change once the project is signed, but the implementation can account for 2X to 3X the cost of the license, and frequently is the area where cost overruns occur.

How long can you afford to have your resources involved in deploying the eCommerce platform? Even if most of the work is done by a 3

rd

party, there is usually a core team of your own resources who'll need to be directly involved. They'll test and make key decisions (and compromises) that always pop-up in the process of going live. In our experience, supporting the implementation takes approximately 10% - 50% of their working day, which can't be spent on their core responsibilities. If your implementation takes 3 months, this may cause a manageable impact. If it takes 8, 12, 18 months, the hidden cost of your resources' involvement can be felt as your other internal projects are getting delayed or put on hold. The cost of internal resources is rarely budgeted for, yet adds up quickly to the overall cost of the project.

Tools of The Trade
At present, the world of SAP eCommerce solutions can be grouped into 3 categories:
eCommerce solutions offered by SAP, such as SAP Commerce Cloud (formerly known as Hybris) now part of C/4HANA. This option offers rich functionality and scalability, while also maintaining integration with SAP for product catalogs, pricing, and shipping information. If budget is no issue, Hybris is a safe choice and well supported by SAP. In addition, it's supported by a multitude of 3

rd

party SAP partners that can customize every aspect of the eCommerce site. In some cases, adoption. The main factor to consider when going with Hybris is the time it takes to implement. While the cost of the license may be acceptable (and a few resellers can offer deeply discounted license fees), it is usually the cost of services related to deployment, implementation, and customization that end up being the majority of the cost. Consequently, the limited budget causes many mid-size companies to look for alternatives.

'Off-the-shelf' eCommerce solutions such as Magento, Shopify and BigCommerce. Because of their acceptance and wide use across many industries, these options have a vast community of developers which offers a range of integrations to a variety of ERP systems and 3

rd

party platforms. These integrations include marketing automation, ad retargeting, and sophisticated eCommerce analytics. Off-the-shelf options are a top choice for marketing-driven companies because they give complete control of the look and feel of the customer engagement experience. They also integrate well into marketing, advertising, and social media channels.





A drawback to using an off-the-shelf eCommerce solution is that since they're built to be ERP- agnostic they require considerable effort to properly connect to SAP, and more importantly, keep up with any changes in SAP for product catalogs, inventory, pricing and shipping conditions. To keep up with these changes, proper and reliable synchronization with SAP is vital. This can be accomplished by using 3

rd

party synchronization platforms such as Corevist, or MuleSoft, or by developing custom in-house synchronization, which typically involves using SAP OData endpoints. In either case, the result is an eCommerce solution made up of three, somewhat independent, parts: the eCommerce platform itself; the synchronization solution; and SAP. In order for the eCommerce platform to function properly, it is critical for all 3 parts to run in unison all the time (...and that synchronization is where issues often arise).
eCommerce plug-ins for popular CRM/CMS platforms like Sitecore, Broadleaf, Kentiko or Salesforce. Companies that already rely heavily on existing CRM/CMS solutions often find it attractive to extend those solutions with a limited eCommerce capability - usually to offer their customers an easy way to purchase spare parts or consumables. While those 'extension' projects usually start relatively quickly and with a low budget, they tend to snowball into a big hassle due to the same synchronization challenges that exist with using an off-the-shelf eCommerce platform.
The Bottom Line
Choosing the right platform is not easy and each solution comes with a different set of compromises. Unless you have a substantial budget that allows heavy customization that can take many, many months, your primary choice is driven by the compromises you can live with.
Sharing our Experience
Over the last 10 years, we at CNBS have helped many large and mid-size companies solve their eCommerce needs. The solution we came to rely on is called WECO eCommerce, from Austrian-based company WECO Software. In our experience, WECO provides a great balance between functionality, ease of customization and implementation. What we find to be a key advantage of WECO is that it puts the eCommerce solution directly inside your SAP system. WECO is a certified ECC and S/4HANA NetWeaver solution and as such benefits from instant and reliable connection to all of SAP data.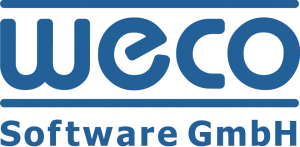 What customers love about WECO is that once deployed, it JUST WORKS. As long as your SAP system is up, your eCommerce site is up. Any changes to SAP (such as pricing and shipping, etc.) are immediately reflected in the eCommerce site.
WECO has a proven track record, with over 100 customers using the B2B or B2C modules for eCommerce across Europe and the US. Another great benefit is the ease of deployment and customization. WECO, out of the box, supports many of the complex B2B workflows such as Variant Configuration, 'Punch Out' functionality, and OCI (Open Catalog Interface). It also integrates well with existing CMS/CRM platforms and offers a variety of Shopping Cart Integrations. With overall 'go live' costs as low as 1/3 of alternative solutions and typical deployment times of 3 - 4 months, WECO is a great choice for budget-conscious companies that don't have the extra resources to support an external eCommerce platform. Click here to find out more about CNBS and WECO Today!