Cincinnati, OH (June 4, 2018) - Entrepreneur and IT professional, Ravi Manchala, announced today that he is now the sole owner of CNBS after purchasing the 9-year-old company from founder, Gerald Schlechter. As CNBS celebrates nearly a decade of being a leader at real time SAP Solutions, Ravi plans to take the company to the next level by bringing in additional resources and expanding the company's SAP consulting and development services.
CNBS was founded in 2009 and works with mid-sized enterprise companies offering SAP solutions focused around real time integration with E-Commerce, Payments, and Mobility Solutions. Leveraging custom technology, CNBS is able offer a unique solution that allows SAP to communicate in real time with other systems.
"Smart Data, the company I founded in 2005, has been working as a vendor for CNBS for many years. I saw huge opportunity in the technology, the expertise of the staff, and the large customer base to improve the current product offering and to start offering SAP consulting and development services" said Ravi. "Great teams have led to great success and CNBS is a prime example of this. We kept the core CNBS team and promoted the current project manager, JP Kroger, to Vice President of Product & Delivery. In addition, we brought in a new CEO, Stefan Kyntchev, a new VP of Business Development, Jon Matar, along with functional consultants, ABAP developers, and QA personnel".
The new CEO, Stefan Kyntchev, says "coming to CNBS was an easy decision after seeing the technology offered, the staff in place, and the customer satisfaction levels. My interest is in building successful companies. This includes creating a corporate culture that fosters innovation and best practices, always doing what's right for the customer, and continuing to look for new ways to improve and move forward."
Questions about the acquisition should be directed to Jon Matar at Jon.Matar@cnbssoftware.com
About CNBS
CNBS is an SAP solutions provider focusing on real-time integration with E-Commerce, payment portals, and mobility solutions. We help mid-sized enterprise companies increase efficiencies and lower operational cost by making SAP data more accessible and easy to use.
CNBS was founded in 2009 and has a global team of SAP consultants, project managers, and developers. Among our customers are many Fortune 500 companies. We pride ourselves on our amazing customer satisfaction track record and the expertise of our staff.
If you want to get the most out of your SAP system, contact us today.
Leadership Team: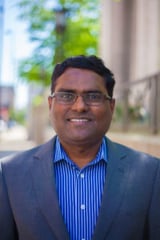 Ravi Manchala: Principal
Ravi is the President & CEO of Smart Data, an IT consulting and software development company in Dayton, OH. He started the company in 2005 and has grown it to over 80 employees. Ravi excels in strategic thinking and creating a work environment that encourages collaboration, team mentality, and innovation. Smart Data has been voted "Best Place to Work" three years in a row. Smart Data has offices in Dayton, Cincinnati, and Louisville.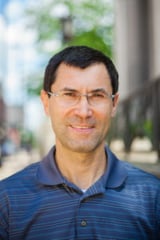 Stefan Kyntchev: Chief Executive Officer
Stefan is an IT and software development professional, entrepreneur and investor with more than 25 years experience building software systems including mobile and distributed Web-based enterprise applications. 10+ years experience building Mobile applications in Android and Windows and iOS. Stefan is best known for being a founder of BeyondPod - a podcasting application for Android phones and Tablets released in 2010. As a member of Queen City Angels, (Cincinnati-based, early stage investment group) Stefan works with local startup companies to help them raise funds and grow their business.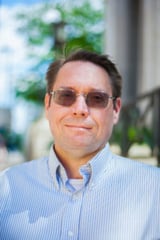 JP Kroger: Vice President of Product & Delivery
JP is an IT Professional with more than 20 years experience. He possesses a wide range of skills and experience including Project Management, Solution Architecture, Business Analysis, Process Design, Development, Training, and Support. JP has over 10 years experience in programming and application development and 10 years working in SAP, specifically in the areas of e-Commerce, Sales & Distribution, Financial Accounting, Purchasing, and Materials Management. As an employee and consultant he has experience with a wide range of Fortune 500 companies and clients across many industries.
Jon Matar: Vice President of Business Development
Jon is a software entrepreneur and business development professional. Jon co-founded a tech startup company in 2011. Jon has experience in finances, sales and marketing, project management, software architecture, and customer service. In 2018, his company was acquired by Smart Data and he started working at CNBS as Vice President of Business Development. Jon says his success comes from always striving to be better. Constantly pushing things forward and never becoming static or complacent. Jon always speaks his mind and is not afraid of tough decisions. Jon's principles are to always do what's best for his customers and treat everyone with respect.